In business, your reputation is everything.
It is common sense, but copious research has found that when you have a good reputation it does you good. It doesn't just generate repeat custom, it helps create new custom too; nearly 95% of customers will check online reviews before using a business. But when you have a bad business reputation the effect can be damaging.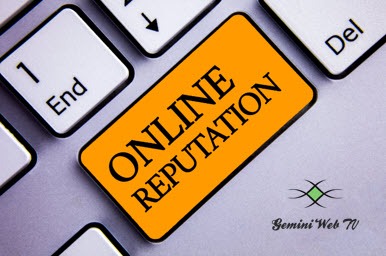 Unsurprisingly, a bad business reputation will make your business suffer. Unfortunately, the effects of a bad reputation are far wider than just your good reputation. Of the 95% of customers who check reviews, the majority would not use a business if they found bad reviews.

People share bad news more often than good news
The human tendency to share negative news compounds the risks of a bad reputation. Customers will usually expect a good service, so when they receive it is generally unremarkable to them. When things go wrong, though, it becomes something they want to share. One survey found around a quarter of people were more likely to share a bad experience than a good one.

And this can have a damaging effect on your business. Not only does it mean that you have fewer customers, it can create a cycle that is hard to reverse. The negative reviews mean fewer customers and clients, and that means fewer opportunities to generate positive reviews. It also means less money to your business, so you have less to invest in improving, or will find it harder to get finance to fund improvements. It isn't impossible to overcome a bad reputation, but it needs work, and the longer the bad reputation survives, the harder that work becomes.

How do you overcome a bad reputation?
The bad news is that the internet is forever. Once bad reviews are out there, it's often impossible to remove them. Some review sites will remove reviews that are dishonest and inaccurate, but most consider reviews to be opinion and, at best, will only allow a response. But this doesn't mean a bad reputation is forever.

The key to overcoming a bad reputation is to manage your reputation. This starts with your business, and making sure everyone you deal with is delighted with your service. And when you have delighted customers, you can start generating positive reviews.

Don't be afraid to highlight the positive feedback you have said.
If someone has emailed, or even said, something glowing about your business shout about it and use it in your promotional materials. And if someone offers you positive feedback, ask them to share it.

When you know someone is happy make it easy for them to tell others, having sharing links on your website, include feedback options on your literature, whether it's your receipt or your letterhead. Even better, use your website to filter it, so if they want to say something bad you can capture it to improve, but if they want to say something positive you can redirect them to a relevant review website.
Managing your reputation doesn't take much work.
But by sharing other people's positive experiences you will get new clients as more people come to your door, hoping to get the excellent service you offer.
Establish yourself as an authority!

One of the many services we offer is battling propaganda and fending off negative influences surrounding your company. Learn More: HOW IT WORKS