Whatever your business, you will face competition.
Whether it's a store next door or an online service on the far side of the world, you have to make sure you're the one winning business if you want to survive. But that can be hard. The market might mean that it's difficult to compete on things like price, while regulation can mean that there's little to differentiate the core services that you provide.

Winning business with a five-star reputation
You must compete on your reputation. It might seem a little abstract, after all, you can directly control some elements of your business, but not reputation. But that's where we can help.
Our services have been proven to help businesses build a reputation that wins them more customers, who in turn help further improve reputation in a virtuous circle. Here's how we do it.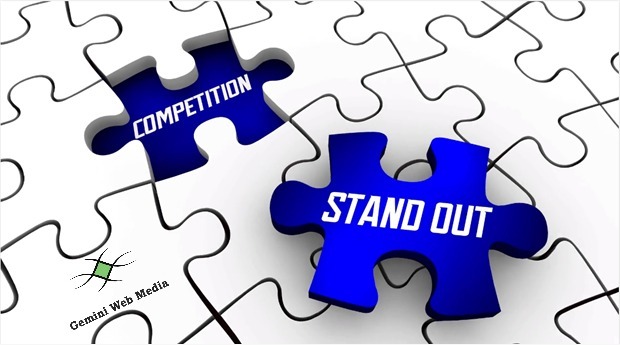 Our reputation strategy
We begin with a thorough analysis of your position, so we all understand the situation. This does not just include your business, but also taking an in-depth look at the competition, so we know what you are up against.
Then we help you refine, or even create, a positive company image. Whatever you think your business is, it's the image and reputation in the minds of your customers that matters. Ensuring your image represents you is vital to business success.
We then develop that brand and increase brand loyalty. Customers can form strong relationships, having a preferred brand that they will stick with, even when other brands may be trying to lure them away. However, that does not just happen; you must work to earn that loyalty, and we can show you how.
Finally, we also leverage your brand to highlight the differences between your company and others. While you might think your products and services are the same, you will have one unique selling point: you. We can help you shape your reputation to ensure that new customers are attracted, and old customers remain loyal because they know they get a better service when they work with you.

And all using the power of real people
The reason for our success is that it's real peoples' voices we use to promote your business. It isn't about developing a slick logo or catchy slogan, but about using five-star reviews to highlight the great service you offer.
Most customers research before making a purchase, and when they see other people praising you, they are more likely to trust and, therefore, use you. By adopting our strategy, you will have a ready supply of commendations, reviews, and testimonials that people will easily find when researching, or that you can use on your own promotional materials.
You'll find that when you are demonstrating how much your existing customers appreciate and value your service, that potential customers will be clamouring to join them.
---
DID YOU KNOW?
89% of Consumers Read Businesses' Responses to Reviews Find Out The Latest Trend That Can Help You Get More Customers Fast


---
And it's free to try & start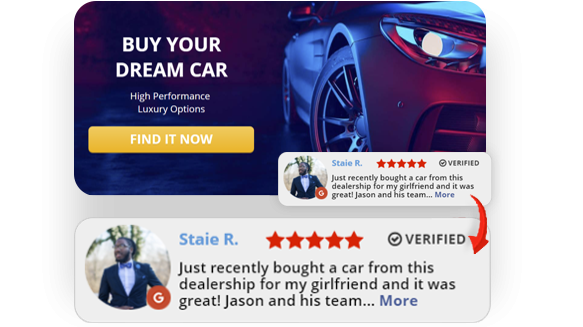 There's no better time to start developing your reputation than right now. Because the sooner you start, the sooner the benefits will accumulate, with more customers through the door and more profits for your business.

We know that reputation management is essential for any business, but if you have any doubt, then we offer a free 14-day trial period. And we frequently run special offers after your test-drive! We're confident that you'll quickly find, like our other clients, that our services will quickly pay for themselves.
To get started, just get in touch with us today, by calling or emailing, and one of our experts can get you started on your free-trial, and on your way to a profit-boosting reputation.