Hello, everyone. Nice to see you again. I'd like to you guys introduce yourself. Gemini Web TV we happily been having time with these two wonderful people, have a time, talk together and know a little bit more what you guys do and how we been benefiting for your big mission in your life. What you guys do. Can you please share it? Who do you want to go first? So I kick off? Yes, please.
Okay. Well, my name is Martin Harris.
I'm what's called the team Rector of the Parish Church of St Paul's and St Mary's in Harlow in Essex. In the UK. Team Rector basically means I'm a vicar or a priest. Some might say a Minister.
Horlow is what is called a new town. And when built just after the Second World War, there was a strong emphasis on community with local shops, local schools, local employment, local churches, countryside locally coming right into the town in its wedges. The recent decades have challenges, not least the pandemic and the recently oncoming recession.
But the sense of humidity has been a great help in working together And at some point we are right in the town center and we sought to share and seek to share God's love in feed and Word.
We host a food bank.
There's a new Bounty Club whereby people can pay £2.50 for £20 worth of food that supermarkets and others might otherwise have thrown away. There's a drop in which seeks to empower hose with disability and other things as well. And at the same time we seek to speak about the transforming love of Christ. So that's a little bit about me. Thank you so much. It's always impressive to listen to you, Martin. You do battle us all out. No, I'm just telling you always from my heart I always honest how it is.
So Jokey, please.
Okay.
So my name is Jokey Poyntz.
I am the team vicar of St Mary's Little Parndon So that's half of my job role.
So we are also obviously part of the town Center Parish, but it's a much smaller Church and a much older Church and been a Church there since 1200.
And something sort of on the edge of the town, but also very near an industrial estate, the station. And we have brand new housing estate, literally next door to the Church. But just behind it is a beautiful old mill which is on a river or canal that opens out onto Meadows.
So it half feels a little bit rural and is a very pretty old Church, but it lacks facilities in the way of anywhere for people to meet and do activities. So you're quite limited in space and doesn't have proper kitchen.
So a big project has been to try to build a community hall, particularly as we have new builds going on all over the place, not just next door, but on the station roundabout just up the road. There's a new tower block being built right now.
And so the community is growing, which is lovely, but we want a community space like the St Pauls has really so that people can gather more easily and have social functions.
And also we would hope to run special needs cafe and all sorts of other projects that we have in mind, which at the moment we have to do in Marquee and gazebo and all these things. So that's our kind of hope for Mary's Little Pardon, but it is a lovely welcoming Church and just type of service there morning, presention day.
And then the other half of my job is a community job. The project I've been working on lately and through the Pandemic has been working with families in poverty, running lunch clubs from three different churches around the town, one of which is called Giving Families Food and Friendship, but also sports and activities.
Some Christian input as well, and trying to help them through out the year, not just in the school holidays. So when they have problems and crises, we try to help them where we can and support them. So that's been a big piece of work. And out of that has come in other things like potentially a furniture project and some campaigning really about the quality in the town and what we can do about it. So that's kind of my two hack.
I think it's impressive. I honestly do. It's just amazing what you both guys do.
And it's just like knowing how amazing you guys are and how good you're doing every single day.
When I come to meet you, I have that feeling in my heart I want to do my best to possibly can share that good work. You guys do as much as I possibly can. So my main question is, do we help anything?
Because we nearly two years together.
Well, it's been absolutely transforming. I mean, you sent out an email offering free support and advice and I'm always a bit cautious about those things, but when I got it a second time,
I thought, well, I'll just try this one. And you very kindly came down to meet both of us in Harlow so we can talk to you about what we do and so on.
And since then, you have set us up so that we can get out social media on a regular basis. You've helped us set up a blog, you helped us know how to do feedback.
You've helped us with publicity and all those particular social media ways, which with the Pandemic has proved absolutely invaluable and we're still learning the craft.
You're a very good mentor, but particularly for the last two years, we've been stuck without you in many ways. Both of us have got building developments going on as well.
So likewise, all that you provided for us is going to be enormously Helpful To Both of us for that so absolutely wonderful.
So thank you particularly say how good Your Mentoring is you're very patient but very persistent you're a little bit like a puppy who gets his teeth into a Slipper you make sure that we listen to What You say but you do it in a very pleasant way bless you.
Thank you so much.
Thank you for bearing with me Because in between times I forget how to do everything and frequently had to ring up all God And do they go how do I get into that again?
What do I need to do now? I've sort of got the hang of it and it does make everything
Much easier in terms of being able to post things on social media and such like So once I've got my head around it It has been really easy
So I want to thank you too for your patience with you no, I haven't got to explain that again.
That has been really useful and finding out ways of Instead of having to do Sort of Multiple media posts Being able to do it has been really helpful okay.
I understand what you guys do I know you mega Busy already
So I don't have this expectation that you know you must know this all over and all over again
So that's why you have us behind it if you need give me a text and what's up if I'm sleeping I wake up in the morning I reply it's no problem I can say yes to that Very much so I send text to you at all sorts of times of day things are quite astonished at the speed With Which You respond thankyou so very much for attending and finding time what we're going to do
We publish this video we will add all the Information About you how people can as well Contribute To What you Already doing
The more People Know About you and maybe we Can Have Something More Interactions In this video
So just Spread The word as much as we possibly can
So thank you so very much and you have a good day thank you very much indeed.

Visit St Paul's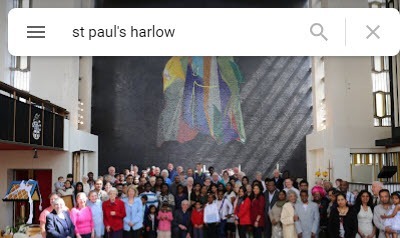 St Paul's is the large church building in Harlow Town Centre. When we meet on Sundays there are normally around 80 - 100 of us at the main 11am service, with about 20 - 30 children too. Our services are fairly relaxed, with a mixture of traditional and modern hymns. We have children's work most weeks, and our monthly All-Together Service (a good one to come along to if you've not been before) is on the first Sunday of the month. If you want to come along to St Paul's, we'd love to welcome you, your family and your friends, to be part of our church family.. You can park in the Harvey Centre, which is a 3 minute walk from the church.

https://stpaulsandstmarysharlow.co.uk/

This is a custom HTML / JavaScript Element
In order To See Your Custom HTML/JavaScript Code in Action You Must Click On The Preview Page Button, Your Code is NOT going to be active in the edit mode
Visit St Mary's Little Parndon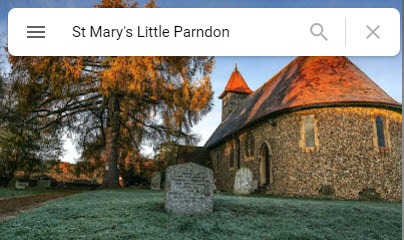 St Mary's is very near the Stort Navigation Canal and the crafts centre at Parndon Mill. There are also the new bird hides the other side of the canal. Parklng for St Mary's is in the car park opposite the church entrance. This is unliocked for church servicesd and special events and can be unlocked on other occasions by arrangement.

https://stpaulsandstmarysharlow.co.uk
This is a custom HTML / JavaScript Element
In order To See Your Custom HTML/JavaScript Code in Action You Must Click On The Preview Page Button, Your Code is NOT going to be active in the edit mode