Reviews carry a cost. Whether good or bad, each one will affect your bottom line. Good reviews can help your business succeed, winning new trade and customers. Bad reviews put people off ever using your business and can create a downward spiral, making it more and more expensive and costly to resolve negative feedback and turn your business around.
That's why it's vital any business is proactive in managing its reputation.
The price of negative feedback
It's impossible to put a precise price on feedback, but some research has pointed to clear links between reputation and business success. Researchers in America, for example, found that how busy a restaurant was directly linked to its star rating. The higher the rating, the more likely it was to be fully booked on any given night, a single star could be the difference between a half-empty restaurant and one that had to turn customers away.
But negative feedback can also lose trade. When review sites are easily accessible, even satisfied existing customers might decide to try elsewhere if they see other people are having a bad experience. They might have liked your business before, but could start seeing it as a risk to carry on using it, perhaps wondering if they were just lucky they've not had a bad experience yet.
The fact is that bad word-of-mouth, whether in person or online, carries a heavy cost for a business. And if you don't address it promptly, that cost gets higher and higher.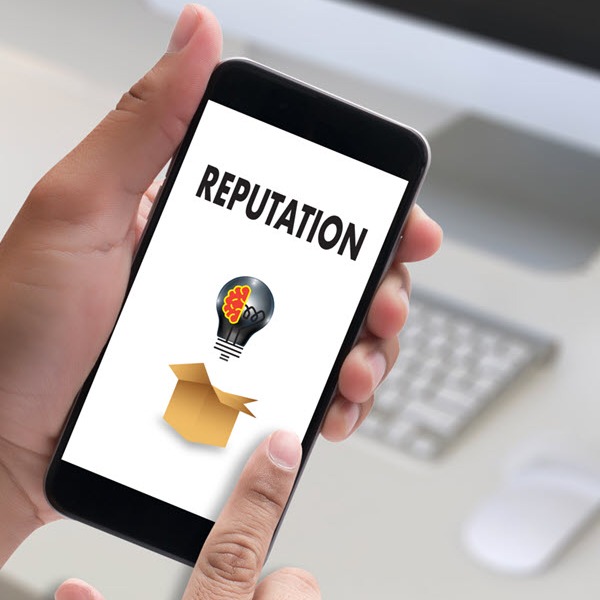 The benefits of resolving negative feedback promptly
Perhaps surprisingly, negative feedback can become a positive.
If you address complaints quickly and openly, people typically reward it. Evidence even suggests that a complainant that has their issue successfully resolved tends to become even more positive about the business. People are willing not just to forgive, but also to reward the efforts made to satisfy them.
Similarly, it can even win new customers. Again, it might seem slightly counterintuitive, why would anyone use a business where they had seen someone had a bad experience? In fact, people tend to focus on the positive effort that has been made. Although other businesses might have similar reputations, potential customers can feel more comfortable knowing that a business is serious about customer satisfaction.
And don't forget that there might be benefits for your business as well. If someone has negative feedback, it might highlight something that needs to change, giving you a chance not just to satisfy a customer, but also to make your business even better.
How do you realise these benefits?
You might think reputation will just take care of itself. But it actually requires a lot of work to get a great reputation. It's important to encourage and welcome feedback, and a good idea to promote ways for people to offer that feedback. Ideally, you want to make sure people can complain directly and privately to you, but comment on a review site with praise.
As part of your process, you'll also need to monitor review sites, ensuring that you respond appropriately to comments, addressing the negatives, but also thanking positive comments, so your customers feel their efforts are appreciated (and it encourages others to leave reviews too).
And if you are serious about your reputation, get in touch with us to find out about the reputation management services we offer. We have been helping local businesses develop a five-star brand, win customers, and grow their profits, for years. And our services will be able to help you too, by trusting your reputation management to us, you will only need to worry about how you manage your new customers.