Reputation is incredibly important to a business, it's impossible to operate without one.
Whether you like it or not, as soon as people start talking about you, you have a reputation. However big your business is, it's vital that you manage that reputation because it can be the difference between success and failure.

The impact reputation makes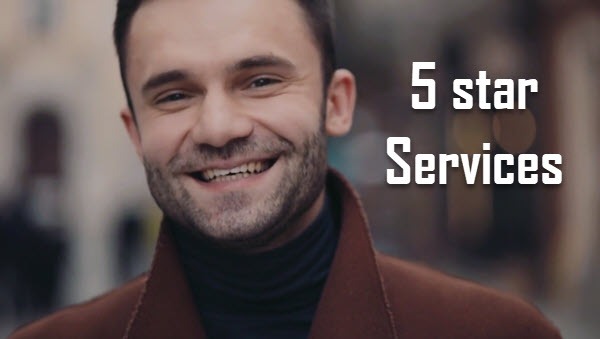 It's easy to miss the impact of reputation. If loyal customers always say good things to you, but you never see the customers put off by bad reviews, you might think that having a five-star brand would make no difference. But the truth is that your rating is already determining your business success.

A common statistic is that nine-out-of-ten customers will research a purchase. And that applies to almost anything. When we all carry the internet in our pockets, checking a shop or venue on a trusted review site can take place in minutes. Someone browsing in your store might even leave to make a purchase elsewhere because of a quick search.
Research has shown that even seemingly small changes to your reputation can make a difference. One study found that a single bad review can put off a fifth of your potential customers, and three negative reviews would put off nearly three-fifths of your customer. The Reputation Institute found that nearly 40% of a business's performance is down to its reputation. In short, if you have a bad reputation, your business will suffer.
Building a five-star brand
You can't please everyone but working to manage your reputation is worth the effort. Obviously, it starts with offering a great service. If you don't wow your customers, it's impossible to build a great reputation, but, alone, is not enough. But even with a small budget, there are some simple steps you can take.
Manage your feedback
The most important step is to manage feedback. A challenge of reputation management is that people are much more motivated to share a bad experience. Good reputation management begins by trying to rebalance that. When you have satisfied customers, simply ask them to leave a review on a preferred site. Add short links or QR codes on receipts, for example, or link to a review site on your own website.
And use this opportunity to redirect negative feedback. Don't try to stop people having a say, but if they are unhappy, direct them to a private contact form, rather than a public review site.
Address the negatives
Whether you manage to redirect negative feedback or not, how you handle it can be critical. Despite the occasional news story about a business that is celebrated for rebutting a negative review, it's usually the wrong approach. However you get it a negative review, it presents an opportunity.
Apologising and acknowledging the customer's experience should always be the first step. Followed by assessing the complaint and explaining the action you propose to take in response. Although it might seem counterintuitive, when customers see that you take customer satisfaction seriously, it can actually improve your reputation, despite the bad review.
Take opportunities to spread good news
And make sure you promote your reputation. This is not just a way to highlight the quality of your products or services but will also encourage more reviews because people see that you value their opinions. Keep an eye out for places where you can spread the good news, such as social media, or local publications that are always on the lookout for good news stories.
"Over 90% Of Consumers Say That A Businesses Reputation Is A Factor In Making A Buying Decision"
We have helped countless local businesses build and protect their five-star brand with our reputation management services. We can help you establish your positive reputation and use it to win new customers. If you would like to find out how, then call or email us today to speak with one of our experts.