It seems that social media is everywhere. It's at the point where it seems even TV programmes want you to stop watching as they promote a long list of social channels where you can engage with them. But when you are running a business, creating social media content, let alone developing an approved social media strategy, might be the last thing on your mind.
But the benefit of social media is that it can engage your potential customers anywhere. Whether you sell to people around the world, or just around the corner, social media can help drive orders to your site or cash into your till.

What is social media management?
Social media, unfortunately, is not easy. It takes time and skill to get things right. You need to know when and where to post, there is little point posting on TikTok, for example if your customers are all on Facebook. You also need to know what to post, dull or unengaging posts won't win you customers, and might even drive them away. And you need your posts to market you, keeping people entertained is nice, but you need to make sure you have a call to action that will bring customers to you.
Our social media management takes care of all that. Developing a social media strategy that accomplishes your aims, whether that clicks on your site, or feet through your door. It will guide content creation and posting, so you know what is going on your site, and can focus on your business, not remembering your Twitter password. And it will ensure that your social media is engaging your potential clients, not just promote unrelated tweets or share humorous memes.

How can social media content help my business?

Social media is, basically, a way of advertising your business. Without paying a penny in advertising, you can promote your goods or services on platforms that have billions of users, giving a far greater reach than anything else. To give an example, Facebook claims to have 4 billion users, more than half the world's population.

But even disregarding the huge potential audience, social media allows you to be highly targeted. Social media is, effectively, the new word of mouth. By creating social media content that appeals to your core customers, you are likely to have it shared between friends and colleagues. That means a simple post on Facebook, or image on Instagram, can reach a much larger audience of people who are alike and, effectively, recommending you to each other. We can help you devise the perfect strategy that aligns to your business's brand and objectives.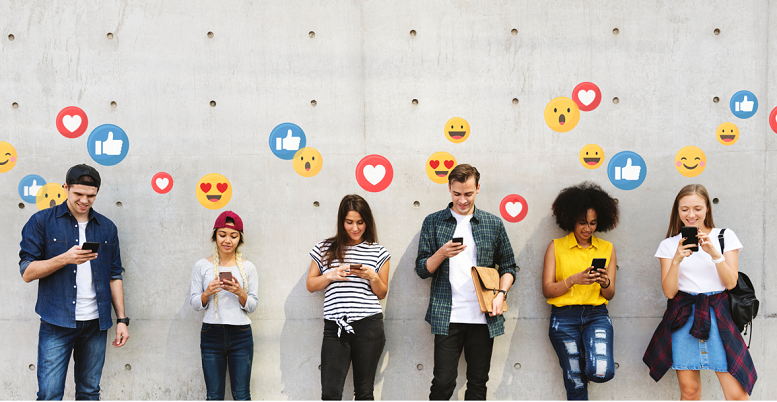 How do you measure the success of social media content?

One of the great things about using social media content to engage your potential clients is that it's easy to measure how successful it is. We can help monitor all the important metrics. These will include things like how many people have seen your posts, or how often your social media content is shared. We can also monitor the effectiveness of individual campaigns, helping you to assess how effective individual posts or series are. And you can use the information to tweak your campaign to make sure your approved social media strategy is as effective as possible in engaging your potential clients.

Social media can help any business, so visit our website, give us a call, or email us, so we can show you how our social media management can help your success.