Video marketing is one of the most powerful tools there is when you want to highlight your brand.
The world, including your customers, is consuming more video than ever. With streaming commonplace, people are simply used to watching video for just about everything.

And video is even more powerful as a result of the pandemic. Although we are slowly returning to something like the old normal, there are still some significant changes. People are still used to distancing, whether this means not visiting places, or not being able to peruse and handle items the way they used to, and video is one way they can overcome that distance.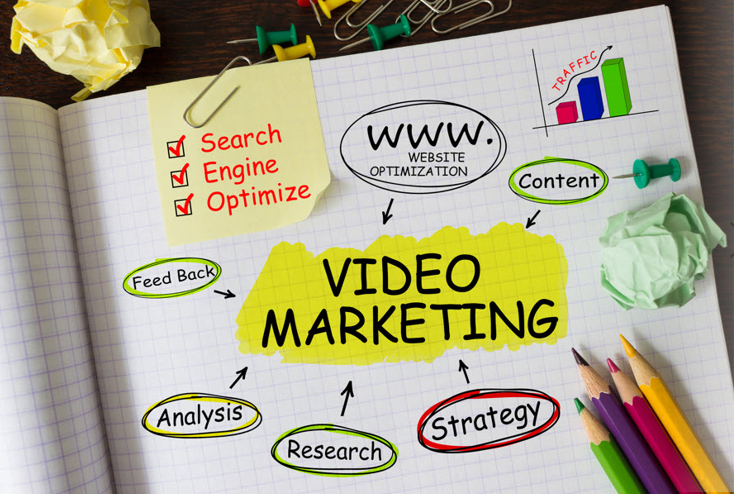 How video marketing can help your business

People are doing more and more things online, and increasingly expect to see videos when they visit the websites of shops and venue. Video might not replace visiting somewhere in person, but it can come a close second. While it can be difficult to visualise text descriptions, and pictures can seem lifeless. Using video is much more powerful because it engages people more readily.

We offer video marketing to suit all budgets and can work with you to make sure you use it as effectively as possible. You might want to have a simple introductory video. You can't welcome people in the way you used to, but a short video can compensate for a lot of that, helping people get to know you without even visiting. Alternatively, you might use video to discuss products or services, providing a demonstration or talking through something that you offer. Again, this helps people better understand your business, and form a more personal connection with it.
There are many powerful reasons you need to use video marketing, but the biggest one is that using video can dramatically increase the conversions you get from website visits. Put simply, people are far more likely to buy from you if they have seen a video. The question, really, is if you can afford not to have video.
How our video marketing works
We offer a simple and friendly service. First, we will discuss your needs and what you want to accomplish. From that, our professional team will work with you to design and develop a perfect video. From scripting, shooting, and editing, we will take care of everything.

Of course, when everyone has a camera in their pocket you might think it's possible to do your own video marketing, but one of the biggest turn-offs in video is when it's low quality. We only use professional equipment, so our videos are perfectly lit with crystal clear sound. And, of course, the scripting and pacing of the video will be precisely what is needed for your purpose.

Once complete, you can use the video how you want, whether it's to include as a link in emails to customers, or as a welcome on your landing page. But we know that once you've seen the finished video, you will want as many people as possible to see it!
Contact us to find out how video can highlight your brand
We are the local experts in video marketing, and our passion is helping other local businesses promote themselves on video.
If you want to see how video can make a big difference for you, helping you engage your customers and increase your sales while you highlight your brand, then give us a call or send us an email for a no-obligation discussion on how our videos can help your business.