Successful businesses want to grow, as they attract more customers, they must scale to meet demand.
And this is even before the ambition of the business owners is considered. But why do some businesses seem to stagnate?

We were working for a company that had, before the pandemic, been operating successfully. Relatively new, it was growing rapidly, until Covid changed all that. Some problems were down to the pandemic, as an inflatable hire operator, there were periods when it simply couldn't operate. But as the restrictions were lifted, its previous success did not return.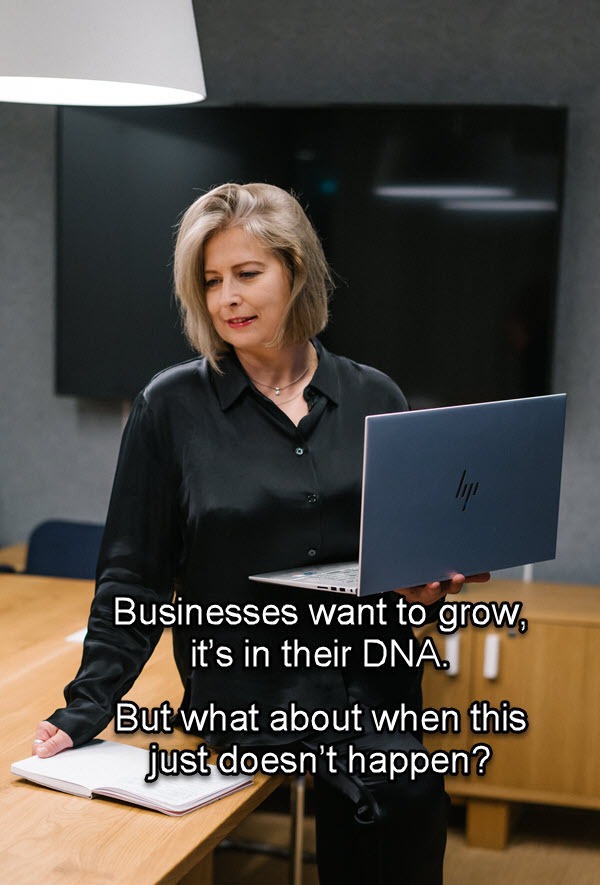 Breathing life back into the company
Our first task was to analyse the company, and its competition. The inflatable hire market is surprisingly busy. Although you might not see inflatables that often, perhaps at a school fête or a children's party, what people often forget is that there are likely to be thousands of inflatables being bounced upon at that very moment, even within a relatively small area.

We discovered that our client was directly competing with dozens of other businesses, all serving the same area. The issue was not that people had stopped bouncing, but they had stopped bouncing with them!
Our mission, therefore, was to help our client ensure that potential customers chose them rather than a competitor. And we addressed that through helping with their advertising, their reputation, and their marketing.
Although the business was advertising, it wasn't converting into orders. Advertising can be an incredibly effective way to get people to your site, but it rarely works alone. Few visitors will buy. Some might not be ready, they might just be researching, or intend to purchase later. Retargeting helps bring those customers back, reminding them of your site even after they have left, making them much more likely to buy from you rather than someone else. (Get free strategy session to help you plan out the perfect offer and show you our unique approach to making cold-traffic your next best marketing opportunity! Here >>> Special invitation)

We also found that the company had satisfied customers, but this wasn't translating into a great online reputation. With little natural word-of-mouth — and the effect of the loss of trade over the pandemic — they weren't benefiting from the satisfied customers they did have. We helped them develop a reputation strategy, encouraging reviews, responding to them, and using them to create effective marketing.
When people can read about the experiences of others, it can help build trust. In the case of our client, when people were thinking about their inflatable, it wasn't that the business didn't have what they want, they just didn't know if the company was any good because they couldn't see how satisfied previous customers had been.
And, finally, we helped the company put all that other into their overall social media strategy. Targeted social media can be incredibly effective and, best of all, free. By using their positive reputation, they could engage an enormous audience, helping to spread the message about their business. Then, with retargeted advertising, capture them effectively when they were looking at renting an inflatable.

The outcome
In just the same way as businesses have always wanted to grow, customers have some characteristics too. For them, it is important they can trust a brand. After all, they want to know they are not wasting money. And they will share positive experiences.
Although, this trust and sharing has moved online, it's still as powerful as it always was and when harnessed can transform a business's success.
Our client had come to us with a problem. They were stagnating and couldn't see how to grow their business. In our more recent meeting with them, they were pleased that we'd solved their original problem, but now they had a new one: they were struggling to hire enough drivers to keep up with the enormous growth in demand!
If you want us to help you grown your business, stay protected from unexpected life situations, then just email or call us, and we can talk to you about how our strategies can build your five-star brand.