When you value your assets on your accounts, you won't include your five-star brand. But this is probably the most important asset you have, driving business to your door and winning new customers from your competitors. You might not be able to see or touch it, but it is critical for business success. And if you aren't using
online reputation
services to protect it, you should start now.
Quality isn't enough to protect against a bad reputation and its risks
Traditionally, businesses have focused on three core aspects: the quality of their product, the service they offer, and the price they charge. The conventional wisdom is that if a business takes care of these, then it will be enough.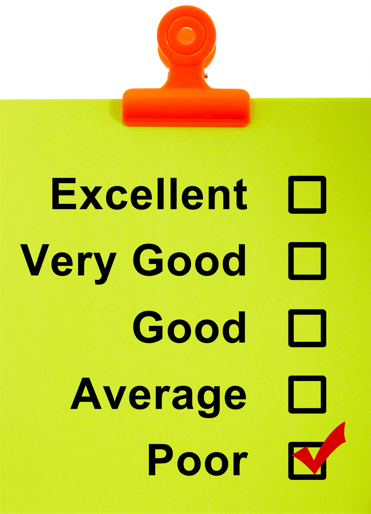 Sadly, in the modern world, this is no longer the case. Good quality, service, and price are, of course, essential, but if you have a bad reputation, most customers will not take the risk of using your business.
What's the point of having the lowest prices or the best service if no-one is coming through your door?
Unfortunately, reputation is a perception, and doesn't always match the reality. A bad review, even if it's unfair, can damage your business.
But when you have a five-star brand, you can thrive. Indeed, many businesses can charge more because of their reputation, just think of the prices charged by fashion labels or companies like Apple.
But online reputation services are not just for big businesses.
Research by Ipsos-MORI found that 87% of people will consider a business's reputation before using them. And when review sites are everywhere, having a bad reputation risks meaning that nearly nine out of ten of your potential customers are going elsewhere.
A good reputation increases custom, and profits
Research at Harvard found that an extra star on a rating site was worth around 9% extra revenue for the business concerned, with smaller businesses typically seeing even bigger increases. At a time when margins might be tight, that could be the difference between success and failure.
And the benefits extend further. When you have a positive reputation, it also means that other parts of your business tend to be more successful. If you are recruiting staff, for example, the better your reputation, the better the candidates you will tend to attract.
Your marketing budget will also benefit, when you advertise or have offers, people are more likely to act on it or pass it on to others if you have a five-star brand.
The bad news is that protecting your reputation takes some work. You need to ensure not just that you encourage people to leave positive reviews for you, but also to monitor and respond to any negative reviews, which can damage your reputation and risk staying on the internet forever.
The good news is that it is not much work. And if you use online reputation services, it means that most of the work will be done for you. If you want to get a five-star rating that has customers knocking on your door, and, most importantly, protect that brand, then give us a call, so we can show you how we have helped hundreds of businesses. Then you, too, will be able to enjoy the extra customers — and revenue — a great reputation brings.